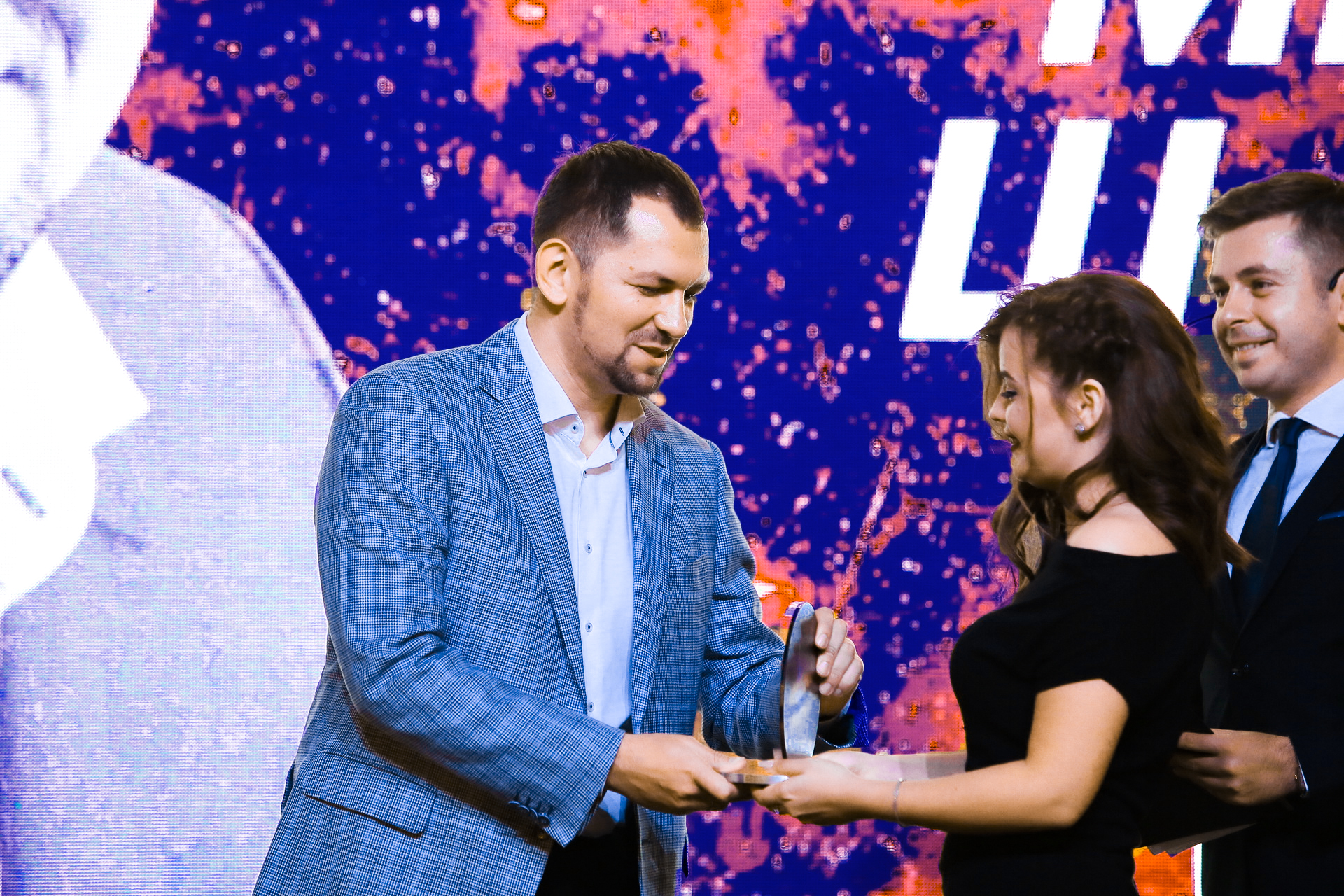 On October 4, the most successful executives of Ukraine were awarded at Business Wisdom Summit 2019. Mykhailo Shelemba, CEO of Datagroup, was honoured among top-5 best executives of the country according to TOP-100 magazine.
The shortlist included more than 100 CEOs from the largest manufacturing and service companies of Ukraine by 2018 net revenues. The winners were determined by both online voting and industry expert's poll conducted by delo.ua business portal and TOP-100 magazine. Based on jury estimates, Mykhailo was ranked among the top five.
In addition, editors of TOP-100 magazine also awarded the best executives in special individual nominations. Over the course of two months, the jury comprising of the acclaimed Ukrainian HR specialists was assessing the applicants on a scale from 0 to 5. Mykhailo Shelemba won the Emotional Leader nomination which featured top executives who, due to their extraordinary level of emotional intelligence, managed to open new development prospects for their companies.
"These achievements reflect the results of our entire team, and the high score shows the recognition of our achievements by the business community. I would like to thank my team for their support and our clients for their trust and new projects," – commented Mykhailo Shelemba.
For over 16 years Top-100 Rating awards the most iconic personalities of domestic business and reflects the current economy trends. Last year Mykhailo was ranked 13th in the overall rating "Top 100. The best executives of Ukraine".
TOP-5 of the rating: