Comprehensive protection from cyber threats
DataProtect
DataProtect — solutions for the automation and integration of all systems with a single console for analysis and management of cyber threats. "Datagroup" is able to provide maximum protection of all infrastructure components (virtual or physical devices, which are located in the cloud or on-premises) from known and unknown threats.
Introduction DataProtect simplifies the organization of cyber security for government agencies and business representatives. Deployment flexibility allows you to significantly reduce costs for the organization of information security — you choose which services you need now and don't overpay for the full package.
DataProtect allows to save budget of the organization for cyber security, since there is no need to buy, install necessary equipment and to include appropriate personnel for its service — our experts will provide reliable protection of the information infrastructure of any scale.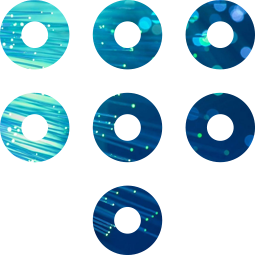 a Secure site of Internet access (the code) ensures the integrity and availability of information, which is transmitted through it, in accordance with the requirements of normative documents of the system of technical protection of information of Ukraine. This decision cyber security is required'obligatory for state bodies and about'objects of critical infrastructure (according to the Order of the President of Ukraine №254/2017 from 30.08.2017 and Decrees of Cabinet of Ministers n 518 from 19.06.2019).
Protection from DDOS-attacks
Protect your company from reputational and financial losses, which cause a DDoS attack big business. Experts «Datagroup" solutions are used by industry leader protect against DDoS attacks – Arbor Networks. In the event of a DDoS attack, our professionals are able to protect your it infrastructure in the shortest possible time and provide a high level of security in the future.
More than 40 telecommunication licenses
More than 1600+ employees
More than 100 telecommunication services for business and home users
Full-range services in more than
90 Ukrainian cities and towns
Over 19 years of telecommunication experience on the Ukrainian market