Your Office is always with you
Cloud infrastructure for business
Reliable DDoS-attac protection
Cloud solutions
Cloud solutions for your business is a good opportunity to reduce corporate capital expenditures and simplify further scaling. They help to boost fail-tolerance for your IT services and to improve protection and security levels. Cloud services allows to work anywhere in the world where there is an internet connection and to save costs by only using the products they need.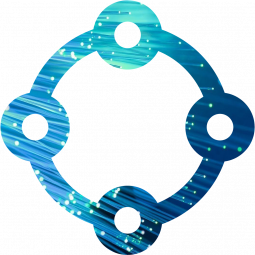 Reduce the capital cost for organizing, maintaining and upgrading your own IT infrastructure. A data center that meets the requirements of international standards, where your data will be stored, provides reliable protection of your information, and thanks to cloud technology, the availability of the service is guaranteed from any place in the world with Internet. You have the possibility to deploy your virtual infrastructure at Datagroup Data Center, Microsoft Azure Data Centers and the Partner Data Center DEAC (Latvia).
The Office 365 package allows users to work at their workplace or on the road (in business trips, travels etc.) anywhere in the world where there is an internet connection. All you need is a PC, laptop, tablet or even just a smartphone. Create, edit, and share your documents in real time. Flexible payment system allows you to only pay for the services you need instead of an entire package. You can easily change the quantity of users and services thanks to service intuitive usability. Regular software updates ensure business security. Our experts are always ready to offer the best combination of products depending on your needs and to customize any services if necessary.
Ensure safe data storage and use Microsoft Azure to manage your databases, develop and operate any business apps. Create virtual machines to handle your business needs, backup your data (BaaS) and restoration it easily in case of any losses (DRaaS). Microsoft guarantees service availability at least 99.95% of the time. It takes around 10 minutes to deploy a virtual machine based on Microsoft Azure and to make work more convenient for you. We will study your business needs and help you to choose the most efficient solutions.
Our Smart Wi-Fi service helps you to track the activities of your users, and analyze the number of their connections, session duration and visited resources for more complete marketing data. It is a convenient tool to notify your customers about special offers and services, and to analyze their behavior and preferences. Your guests connect to the Wi-Fi network and are instantly transferred to the specified resource (website, promotional video link or query), and perform the target action. Increase loyalty and attract user attention to your offers.
More than 40 telecommunication licenses
More than 100 telecommunication services for business and home users
Full-range services in more than
90 Ukrainian cities and towns
Over 20 years of telecommunication experience on the Ukrainian market